As is our custom every two years, we would have loved to welcome you all to our stand at Agribex, but as you may have heard, the fair is skipping one edition. However, we would like to introduce you to a few stars of our stand and of course to the commercial actions we had in store for you at Agribex.
The beer at the bar will unfortunately have to come from your own fridge this time. Have one while reading this news story and be surprised by the completely renewed, super comfortable and user-friendly HorizonTM Ultra cab of the new T7 Heavy Duty, the first mass-produced tractor on alternative fuel: the Methane Power tractor and our wide range of renewed compact tractors.
DISCOVER THE STARS OF THE FIELD!
DISCOVER ALL THE GREAT YEAR-END PROMOTIONS!
---
THE NEW T7 HEAVY DUTY NEXT-GEN
Discover the new Heavy Duty with the completely redesigned HorizonTM Ultra cab for more comfort, space, visibility and storage and a brand new armrest for increased ease of use.
Now you get 5 years of telematics for free, for perfect monitoring of your machinery and fields.
---
THE T6.180 METHANE POWER

The world's first mass-produced tractor on alternative energy. With this methane tractor, you retain the performance of its diesel equivalent, but CO₂ emissions are greatly reduced.
---
NEW STAGE V BOOMER TRACTORS
All Boomers 35 hp and up are now available with the new Boomer Suite™ cab packed with standard features and ergonomic styling.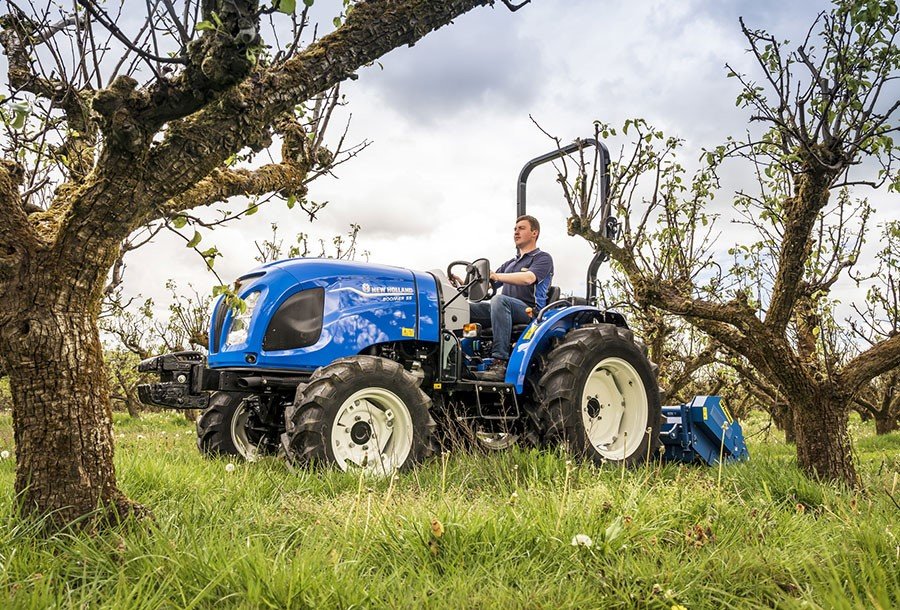 ---
LARGE STOCK AT 0% FINANCING
Enjoy 0% financing on 3 years, 0.49% on 4 years and 0.99% on 5 years on T6 and T7 stock tractors!
---
AGRIBEX ACTION
Receive a free personalized New Holland BBQ with the purchase of a T6 or T7!
---
WINTER MAINTENANCE ACTION
Receive a New Holland ratchet screwdriver with your winter maintenance!